C12200 copper tubing is a premium-grade copper product known for its exceptional corrosion resistance, thermal conductivity, and durability. At our company, we offer C12200 copper tubing in various sizes and configurations to cater to a wide range of applications.

Our C12200 copper tubing is manufactured using high-quality copper material, ensuring reliability and longevity. With its excellent resistance to pitting, scaling, and erosion, it is ideal for plumbing, HVAC, refrigeration, and heat exchanger systems.

We take pride in delivering superior quality C12200 copper tubing that meets industry standards and surpasses customer expectations. Our experienced team works diligently to ensure precise manufacturing processes and strict quality control, resulting in tubing that consistently performs at the highest levels.

Whether you need C12200 copper tubing for residential, commercial, or industrial purposes, we have the expertise and resources to provide you with reliable and efficient solutions. Explore our range of C12200 copper tubing options and discover why our products are trusted by professionals worldwide. Contact us today for all your copper tubing needs.Seamless copper tube manufactured to the ASTM B 75 – Standard Specification for Seamless Copper Tube may be either round, square, or rectangular and is suitable for general engineering applications. Tubes meeting this standard may be furnished in any of several tempers (H55, H58, H80, O60, or O50) ranging from light drawn (usually limited to round tubes) to light annealed. It is the responsibility of the purchaser when ordering, to provide the requirements for alloy (UNS#), temper, dimensions (diameter, wall thickness, or distance between parallel surfaces), form (straight lengths or coils), and total length or number of pieces of any particular size. It is this requirement that forces this tube to be a special order tube and not a standard stocked material. Ameritube mainly provides this alloy where there is no corrosion resistance necessary and high heat transfer is required.
Ameritube maintains an inventory of this alloy-to-alloy for faster delivery to our customers. C12200 DHP Copper is very easy to work, used in a variety of industries from commercial and plumbing applications to industrial and heat transfer tubes. C12200 DHP Copper is also used in chiller applications where the tubes are finned or other surface enhancements are applied. This is also done with C70600 Copper Nickel 90/10, however, the majority of chiller tubes are made from C12200 DHP Copper. Ameritube is experienced in analyzing your tubing needs whether in copper, nickel, steel or otherwise, and our professionals have over 60 years of experience in copper alloys and will guide you through the tube selection process. While many suppliers both in the US and around the world supply copper tubes for a variety of applications, Ameritube focuses on those high-touch applications where quality, tolerances, traceability and special requests are needed.
Ameritube has been providing C12200 DHP Copper according to the following standards:
ASTM B-75
ASME SB-111
ASTM B-111
MIL-T-24107B
For more information, please click here.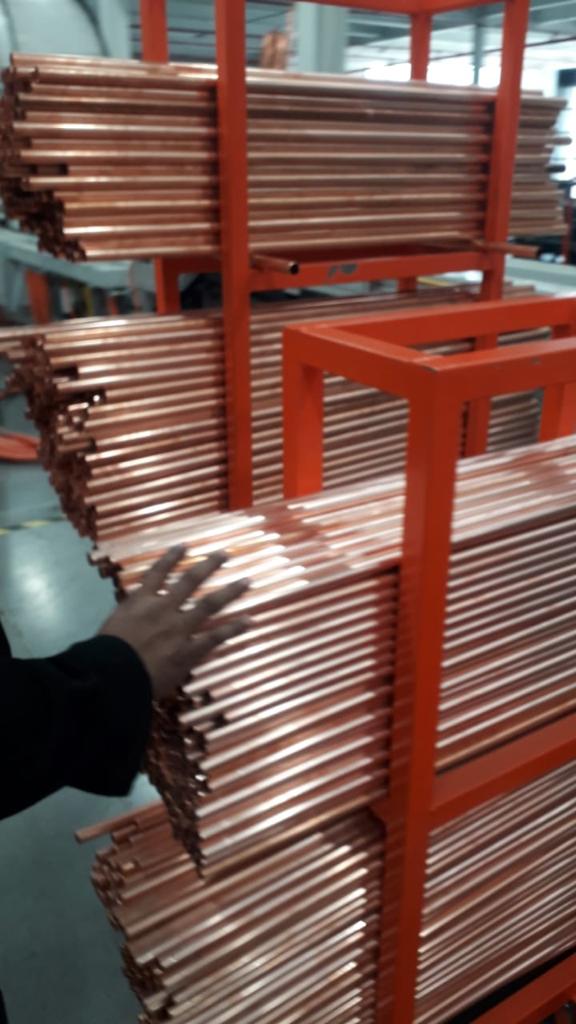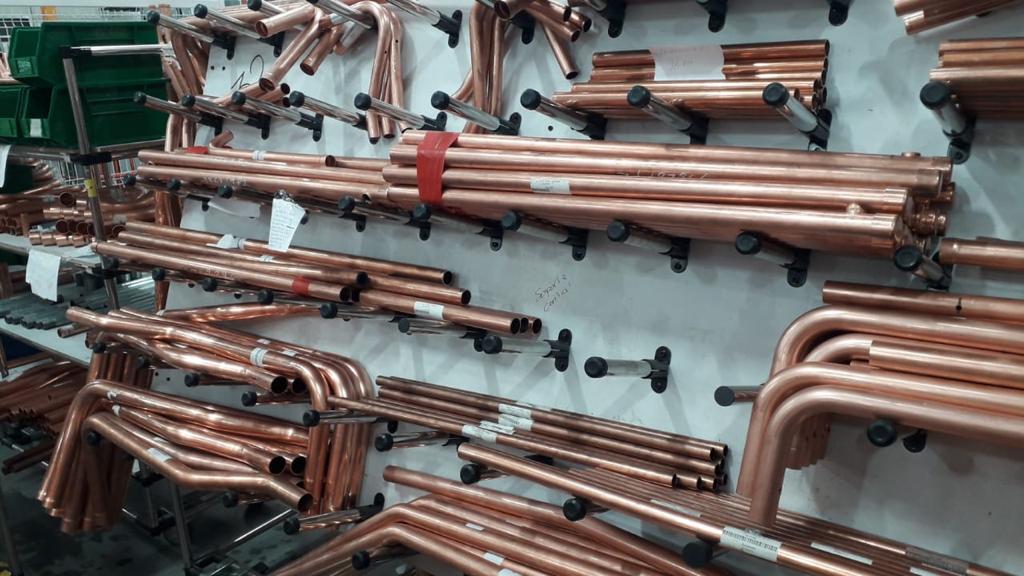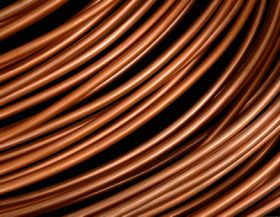 As a leading copper tubing manufacturer, we pride ourselves on producing high-quality products that meet the rigorous standards of the industry. Our state-of-the-art manufacturing facility utilizes the latest technology and equipment to ensure consistent and reliable production of copper tubing in various sizes and specifications.
Our copper tubing is made from top-grade copper materials that are carefully selected and processed to deliver outstanding performance and durability. We offer a wide range of copper tubing products that are suitable for a variety of applications, including plumbing, HVAC, gas line installation, and more.
Our team of experienced engineers and technicians works closely with customers to understand their specific requirements and provide customized solutions that meet their needs. We are committed to delivering exceptional customer service and support, and our knowledgeable staff is always available to answer questions and provide guidance.
Whether you need copper tubing for a residential or commercial project, we have the expertise and resources to deliver high-quality products that meet your needs. Contact us today to learn more about our copper tubing products and services.