Marine Piping in Copper Nickel and Copper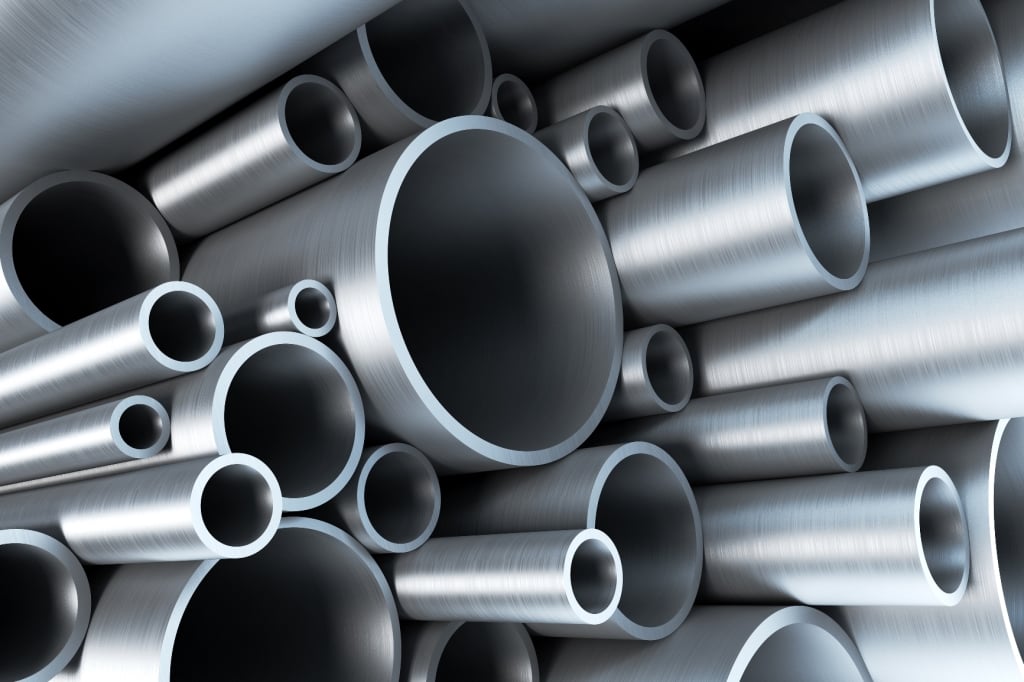 Ameritube is a distributor and manufacturer of marine pipe, sleeves, and couplings, while distributing fittings and flanges used in the marine industry all over the world. Ameritube produces custom copper alloy tube from .250″ to 2.5″ outside diameter and .020″ to .109″ wall thickness. Ameritube also produces pipe sizes from 1/4″ to 1-1/2″ pipe, however larger sizes up to 24″ pipe are available distributed by Ameritube. Special sizes are available upon request. The company has a variety of testing and bending capabilities to service your industrial copper, brass and copper nickel tube and piping needs. The section below details which alloys and sizes Ameritube provides.
Ameritube's copper-nickel pipe is available in a variety of standards demanded by the marine industry all over the world. Adhering to MIL-T-16420k and ASTM B466. Performing hydrostatic testing, UT Testing, and all requirements to adhere to these standards, Ameritube is pleased to provide both small and large quantities, for ship sets, cooling systems, or whatever your next project needs.
For the past fifteen years Ameritube has supplied copper nickel pipe for marine applications, whether a part of ship sets for a government, orders for the US Navy or through the Defense Logistics Agency (DLA) or through relationships with government distributors, contractor or suppliers. Ameritube has also worked with shipyards and boat manufacturers to fulfil their needs for Copper-Nickel Marine Pipe. Adhering to strict standards, maintaining compliance to DFAR regulations, and tailoring our product service offering to adhere to either melting or cost of content restrictions. Working with shipyards and the US government, Ameritube is known for being able to provide a unique set of products and testing services to supply copper nickel pipe that is both of high quality, but also follows the myriad and complex government standards.
Manufacturing pipe sizes from 2″ and below in our facility, Ameritube has a deep understanding of the alloy, its mechanical and chemical properties, the testing and quality control necessary to change, augment or adhere to certain standards like MIL-T-16420k or MIL-T-24107B and the processes and controls necessary to achieve those standards. Further, our manufacturing plant and distribution facility has all the lab and testing requirements necessary to qualify and distribute pipe sizes in excess of 2″ from reputable, qualified suppliers around the world. Maintaining a deep expertise in these alloys and the knowledge of the marketplace, Ameritube provides the larger sizes of copper nickel pipe from audited suppliers.
The next time you buy copper nickel pipe in C70600 or C71500, consider the expertise and capabilities of your supplier. If they are merely a distributor with limited processing, ask yourself what would happen if something went wrong? Could they perform hydrostatic testing again? Could they anneal the tube in a 60 foot furnace? Do they have the core competencies to identify the problem and create a reasonable solution to fix it that saves both you and your company money? Ameritube has those capabilities, choosing Ameritube is choosing technical excellence in Copper Nickel.