C72200 Copper Nickel Chromium
C72200, also known as Copper Nickel Chromium, is a premium-grade alloy renowned for its excellent resistance to corrosion, erosion, and biofouling. This alloy exhibits exceptional strength, high thermal conductivity, and superior mechanical properties, making it an ideal choice for demanding environments such as marine, offshore, and chemical processing industries.
Our C72200 Copper Nickel Chromium products are available in various forms, including pipes, tubes, fittings, and flanges. We offer a comprehensive range of sizes and configurations to meet the specific needs of your project. Whether you require seamless or welded products, we have the expertise and resources to deliver the highest quality solutions.
Developed by the International Nickel Company, C72200, a chromium modified copper nickel alloy, has exhibited significantly superior resistance to inlet end erosion and blockage erosion as compared to C70600 90/10 Copper Nickel. This alloy can serve as a lower cost substitute for titanium and C71640 (a modified C71500 70/30 copper nickel) to avoid erosion-corrosion problems. Available under the ASTM B111 / ASME SB111 specification, Ameritube has experience provided very thin wall, hard drawn and annealed C72200 for heat transfer applications. Where higher flow velocities cause faster corrosion of copper alloys, particularly in marine and saltwater applications, higher nickel content is required, C72200 avoids the higher cost of C71500 and titanium by limiting nickel content with the introduction of chromium. While all copper nickel alloys are famed for their heat transfer allowing for less use of chlorine due to their natural biofouling resistance, C72200 has a higher heat transfer than titanium, C71500 and C71640, making it a superior choice. Being a cost effective alternative to C71640 and offering a lower cost to titanium where its level of performance is not required, C72200 is an interesting alloy that should achieve larger acceptance among various applications including steam surface condensers in the air removal section and the main body as well as desalination plants.
Ameritube has been providing C72200 Copper Nickel Chromium according to the following standards:
To learn more about this alloy, click here for its data sheet.
To review a study conducted on this alloy in power plant applications, click here.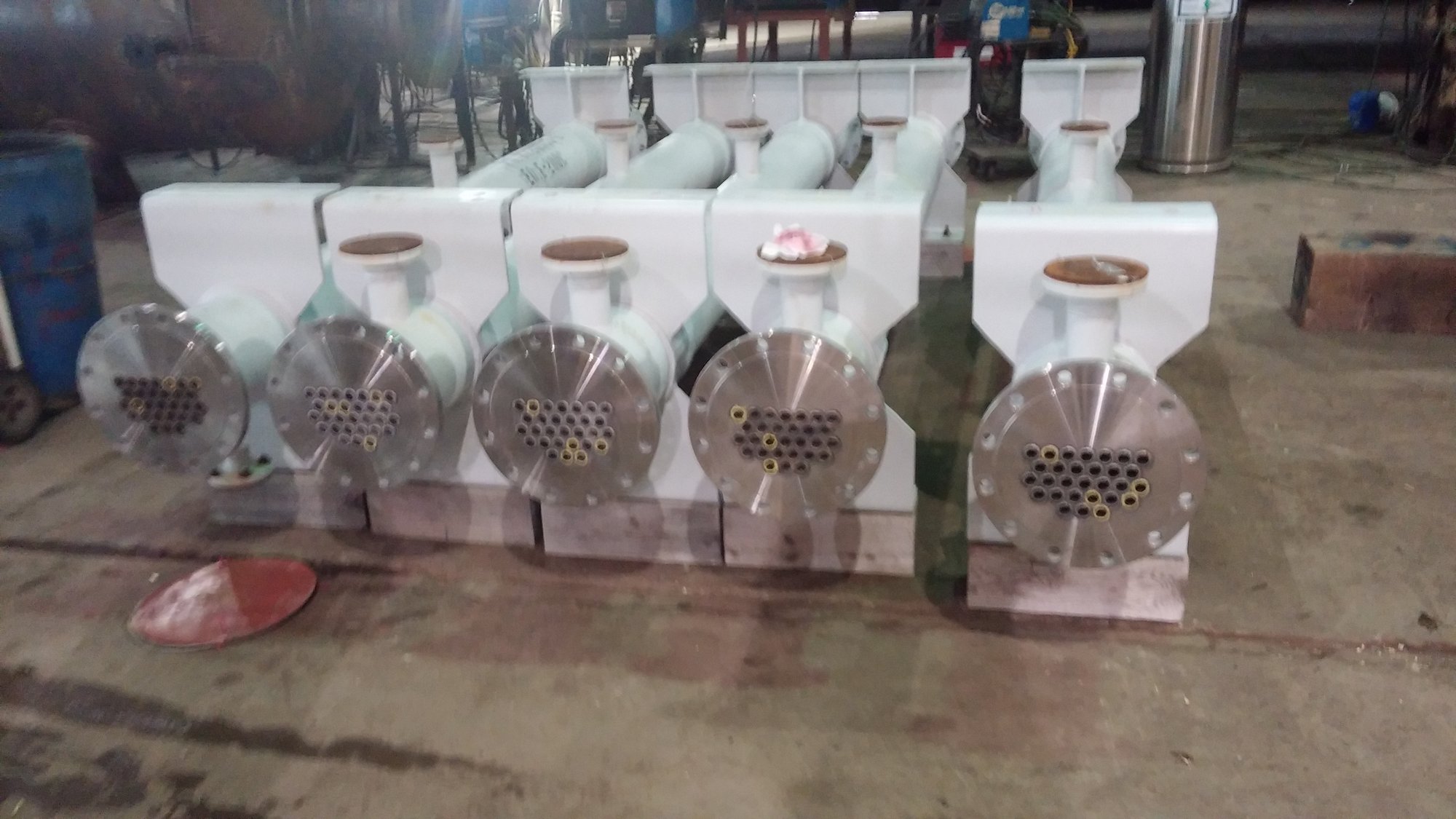 At our company, quality is our top priority. We source C72200 Copper Nickel Chromium from trusted manufacturers who adhere to strict industry standards. Our products undergo rigorous testing and inspection to ensure they meet or exceed customer expectations.
Condenser tubes of this alloy are giving long and dependable service at sea. It is also highly satisfactory for tubes in evaporators, inter-after condensers, air ejectors of steam condensers and in boiler feedwater heaters. This alloy is particularly desirable where high temperatures are encountered. It has the property of forming protective films of corrosion products, making it particularly desirable for service when erosion resistance is needed.